In order to checkin to an event on your mobile device, your location services must be enabled. Enabling location services gives Brandscopic permission to use your location so that you can checkin to your events on the go.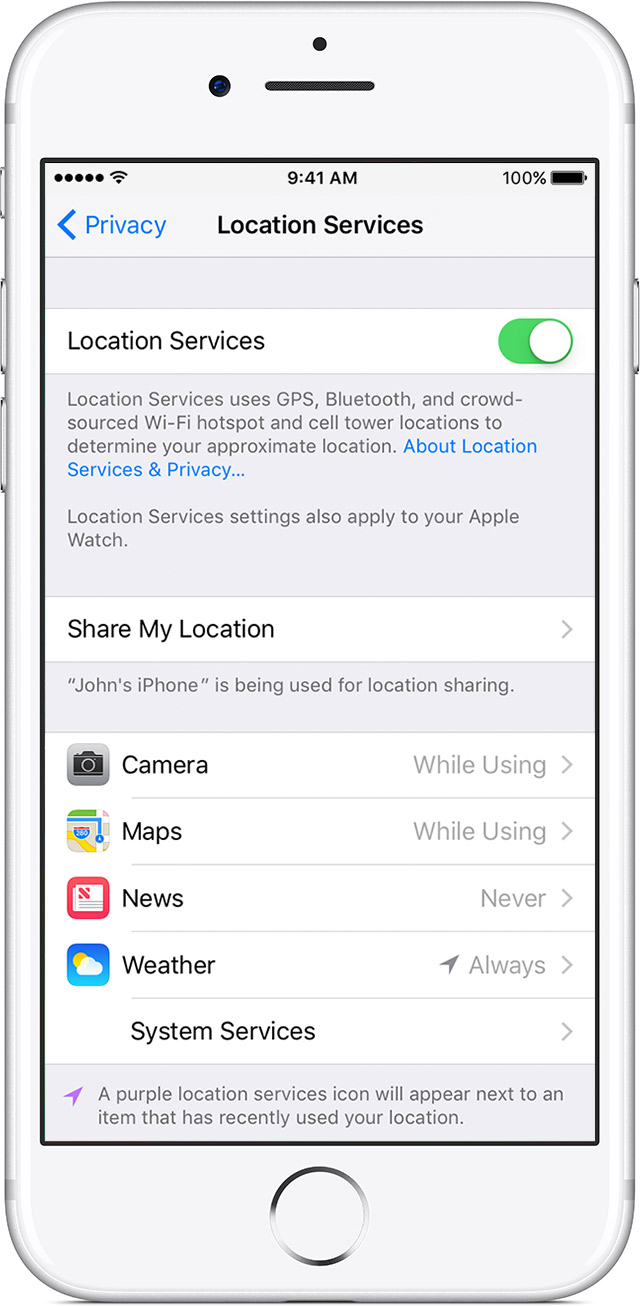 Give Brandscopic permission to use your location
The first time you try to checkin to Brandscopic, you'll get a notification asking for permission.
Choose:
Tap Allow to let the app use Location Services information as needed.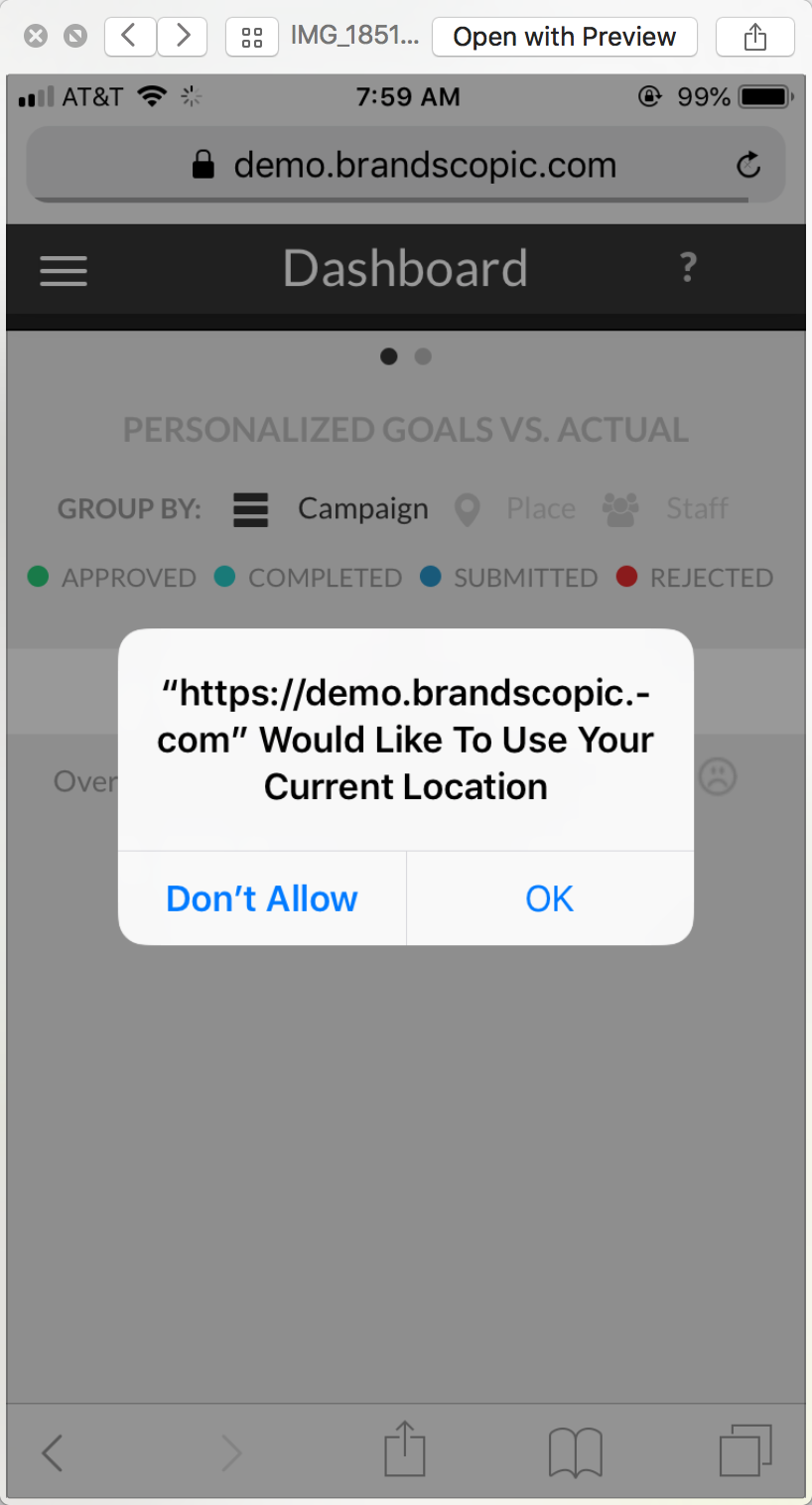 Brandscopic can now use your location and you're all set to checkin!
Turn Location Services on for Brandscopic
If you have an iPhone:
Go to Settings > Privacy > Location Services.
Make sure that Location Services is on.
If you have an Android device:
Open the App Drawer and go to Settings.
Open your device's Settings app.
Under "Personal," tap Location Mode.
Choose High accuracy or Battery saving. Both modes use Wi-Fi and mobile networks to determine location.