Overview
The Goals vs. Actual report allows you to quickly and easily track campaign goals. Monitor overall campaign goals, place specific goals, and staff goals.

To view the Goals vs. Actual Report, go to the Analysis section and select Goals vs. Actual from the list of reports.
Running the Goals vs. Actual Report

1. To view your Goals vs. Actual report, select the Campaign you want to view this report for from the drop down.


2. Your campaign Goals vs. Actual Report will populate below by default. You can choose to view Place or Staff goals by selecting the buttons next to Group By, as shown below.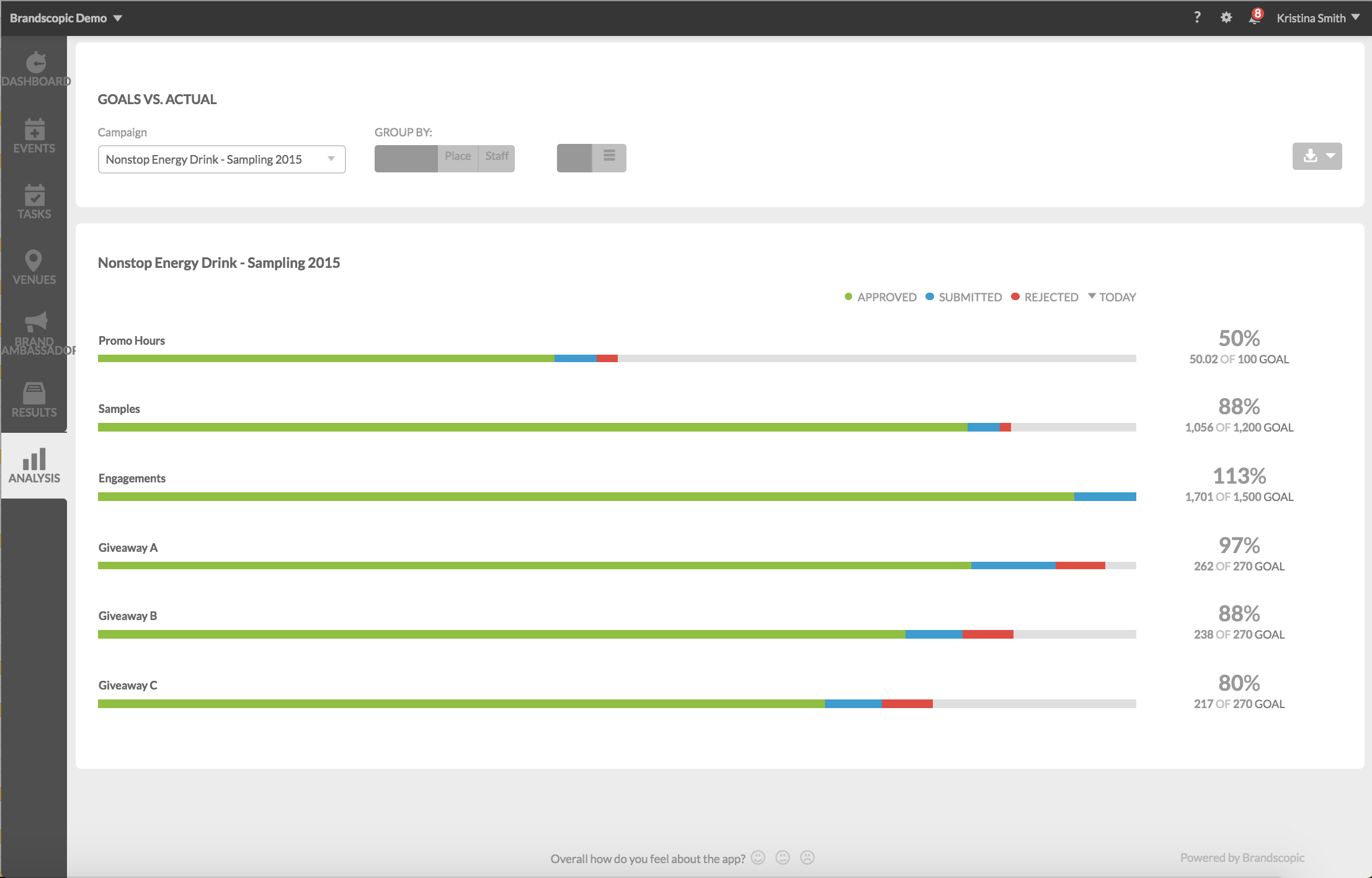 3. Use the key in the upper right hand corner to read your report.

Green: Approved
Blue: Submitted
Red: Rejected


4. The Place and Staff goals have a slightly different format than Campaign goals. Use the arrows to the right to drop down information about specific places or users. Similarly, click the "X" to remove individual Places or Staff from your view.



5. Export the Goals vs. Actual report by clicking on the export button. When exporting from the Places and Staff, only the information that you have dropped down using the arrows will export.

​