Overview
Get to know your consumers with the Comments Report. Track what was said at your events, learn who your attendees are and what they're thinking.


1. To access the Comments Report go the Results module and select Comments from the list of reports.



2. You will be taken to a list of all comments from the Campaigns and Events within your user's permissions.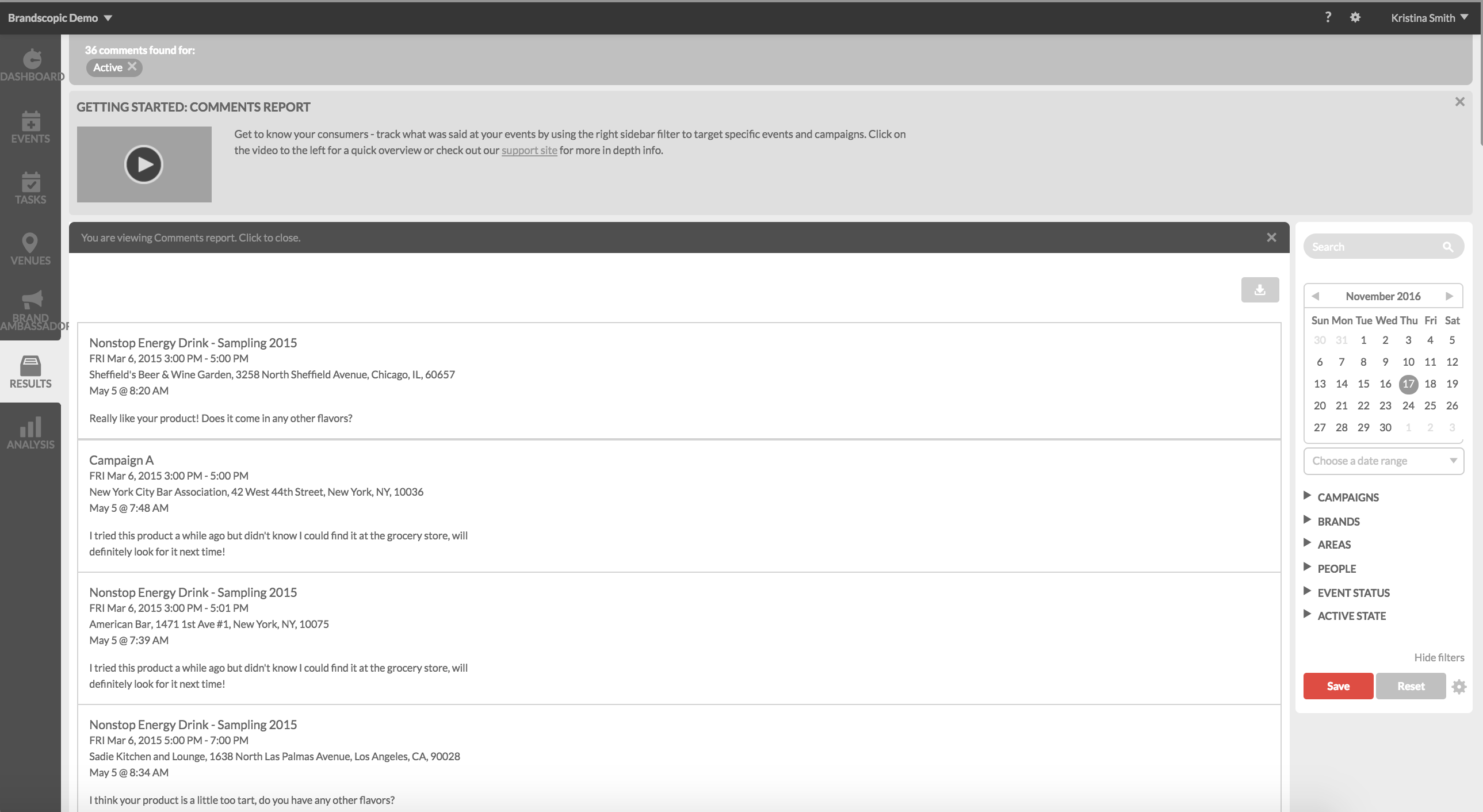 Filtering
To filter for specific comments, use the right sidebar filter. By using the filters, you can target specific comments by campaign, brand, date, and more.
Exporting
You can also export comments to an excel file by click the Export button, as indicated above.