This article will introduce you to the Events list view and walk you through the different actions you can take from this page.

Overview
The Events List is a master list of all events within a user's permission. Users will only see events for campaigns and areas they have access to.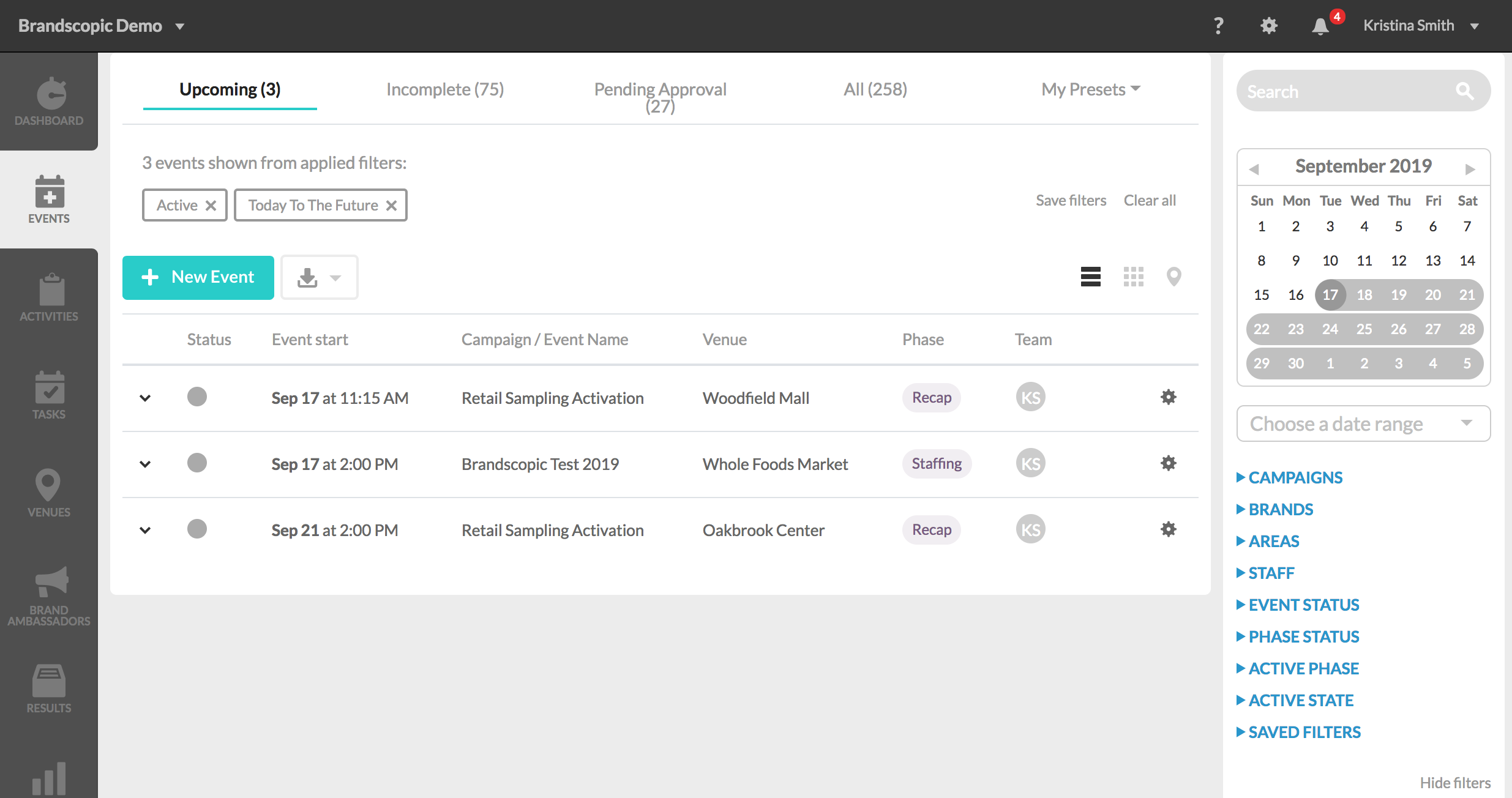 There are several actions you can take within the Events List view:


Change the events list view
Click the grey toggle buttons in the top right corner of the list to view your events against a calendar or map.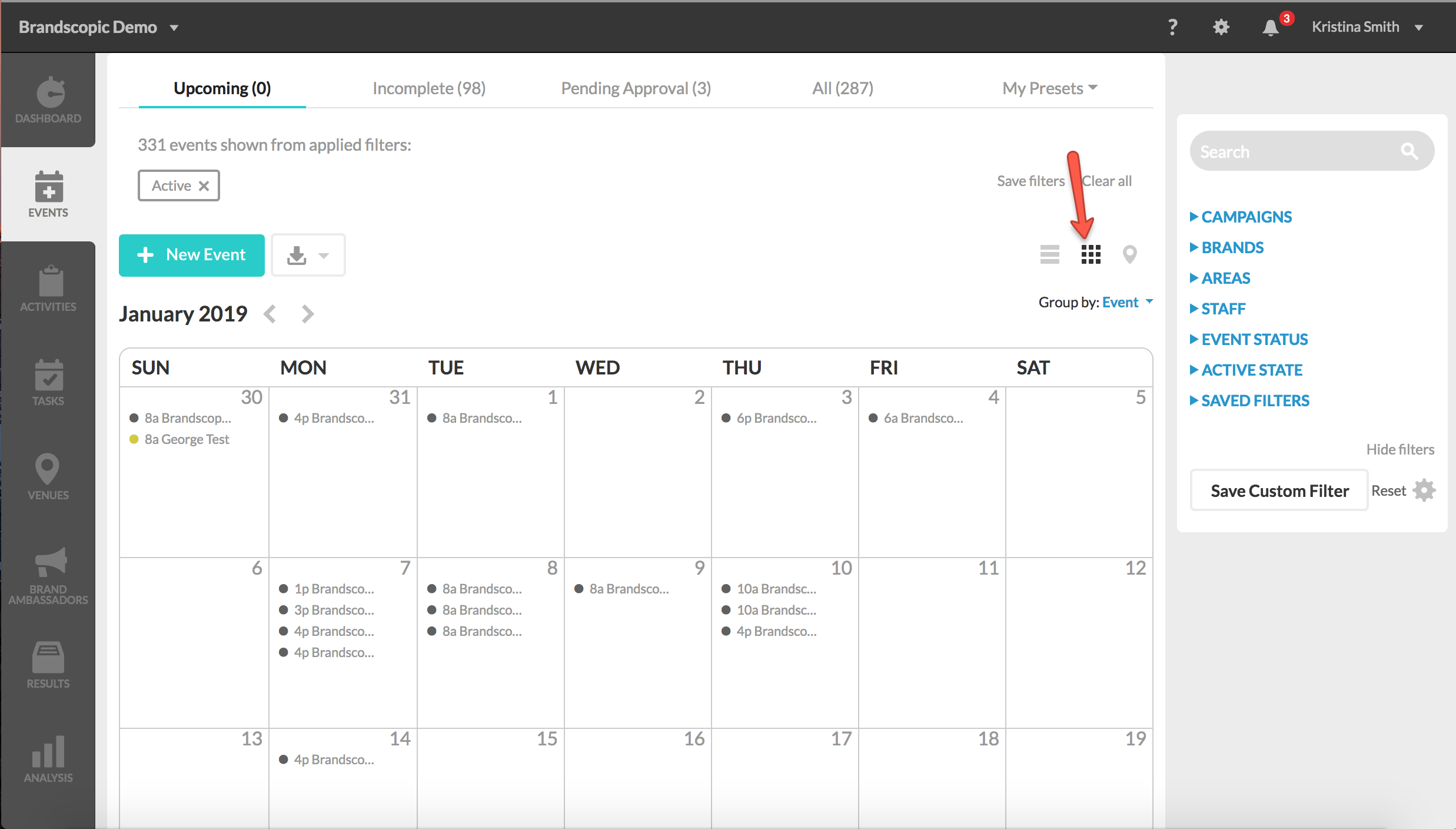 Within the calendar view you can choose to group your events by Brand, Campaign, User or Event.
Search & Filter for specific Events
Select from your preset views at the top of the list to easily find your upcoming, incomplete, pending approval or all events. You can filter these views even further by using the filtering panel on the right side of the list. Your admin also has the ability to add additional preset views so you may see a few others or a combination of below.
Selected filtering criteria will appear above the list.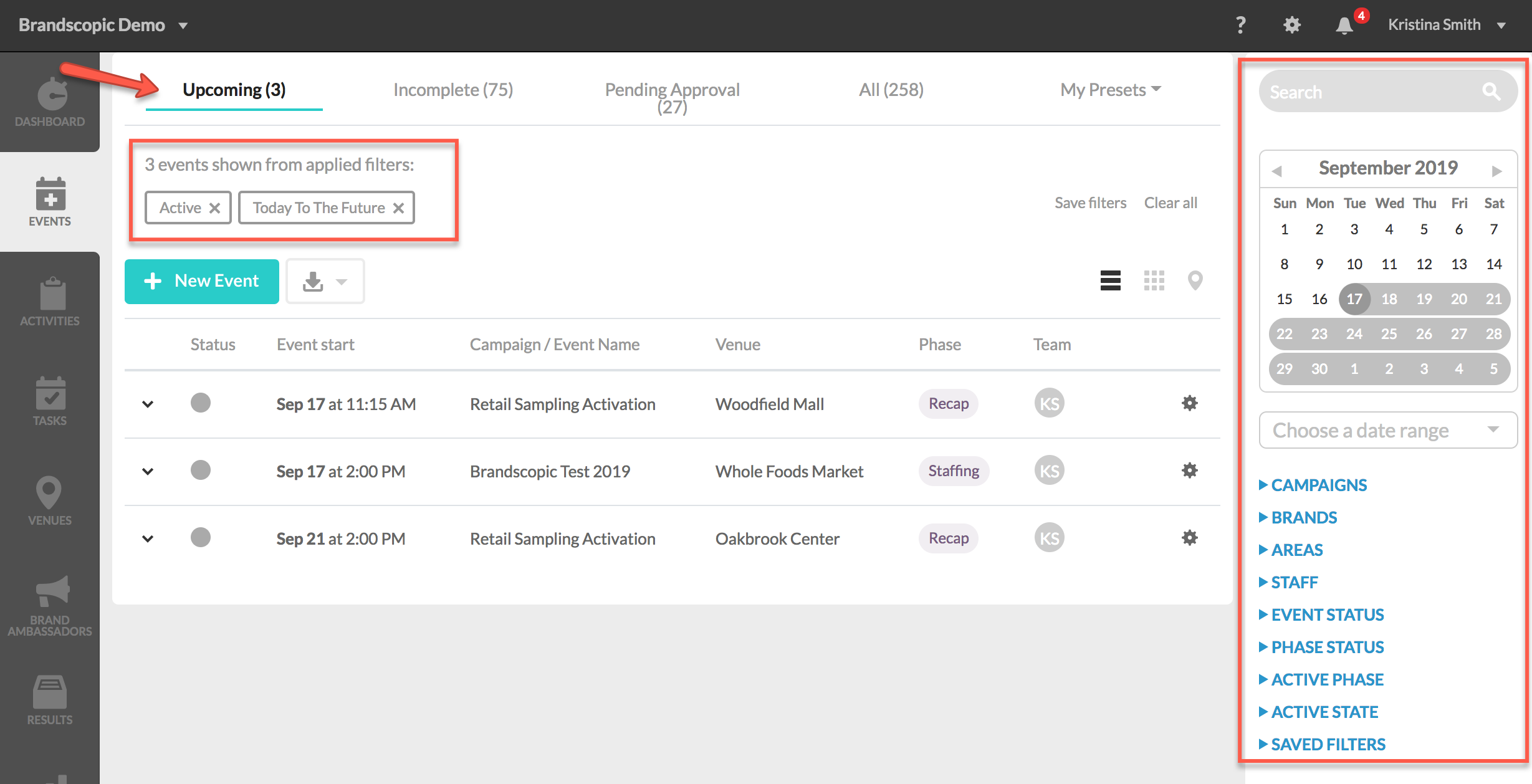 For more information about preset views, see our support article, Using your Preset Views or to learn how to create your own preset views, see our article Creating Preset Views from the Events List.
Scheduling an Event
Selecting the New Event button will allow you to create a new event to add to the list. For more detailed information about scheduling events, see our support article, Scheduling New Events.

Complete Recaps
Clicking on any event from the Events List will open the details view for that event. For an in depth tutorial on the event details view and how to complete your recaps, please refer to the section on Understanding Event Details.
Export Events
Click the download button to export the Events List to excel. This includes detailed information about each event and respects any searching and filtering criteria that you have selected.

Deactivate and Edit Event Details
Click the wheel to the left of your event to edit or deactivate from the list. Clicking edit will allow you to edit your event's basic information (date, time, location, assigned staff).