Building a custom report is a quick and easy tool that allows you to tailor the information you want to see on your reports.
With our Custom Report Builder, you can:
Choose custom values, categories, and data points
Quickly and easily rearrange and sort report columns
Filter the report's results
Export the report's raw data to Excel
Building a Report

1. To Build a Report, go the Results module and click the New Report button.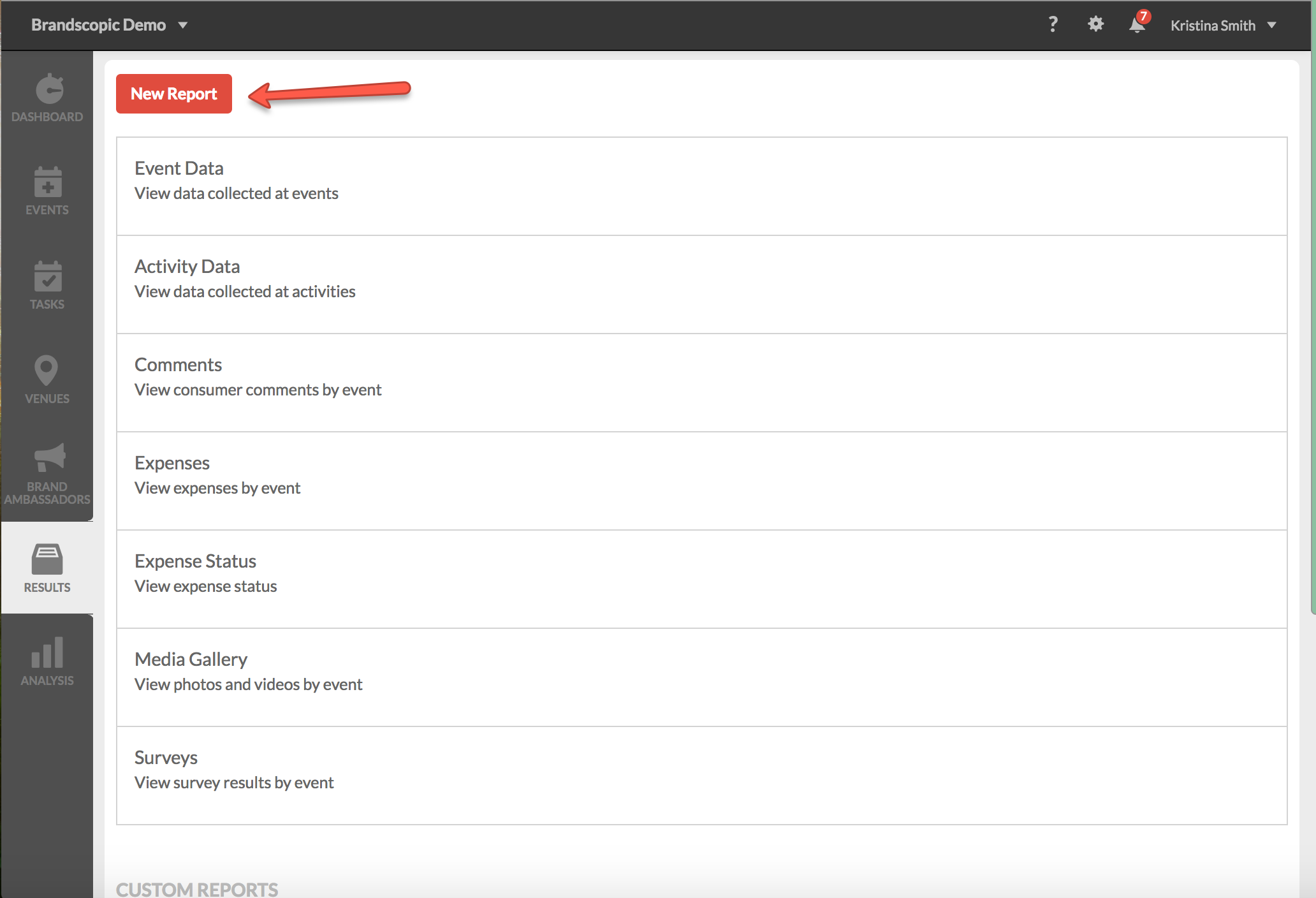 2. This will take you to our custom report builder. There are three steps towards completing your report. To begin the first step, select a data source from the dropdown and select the red Next button.
​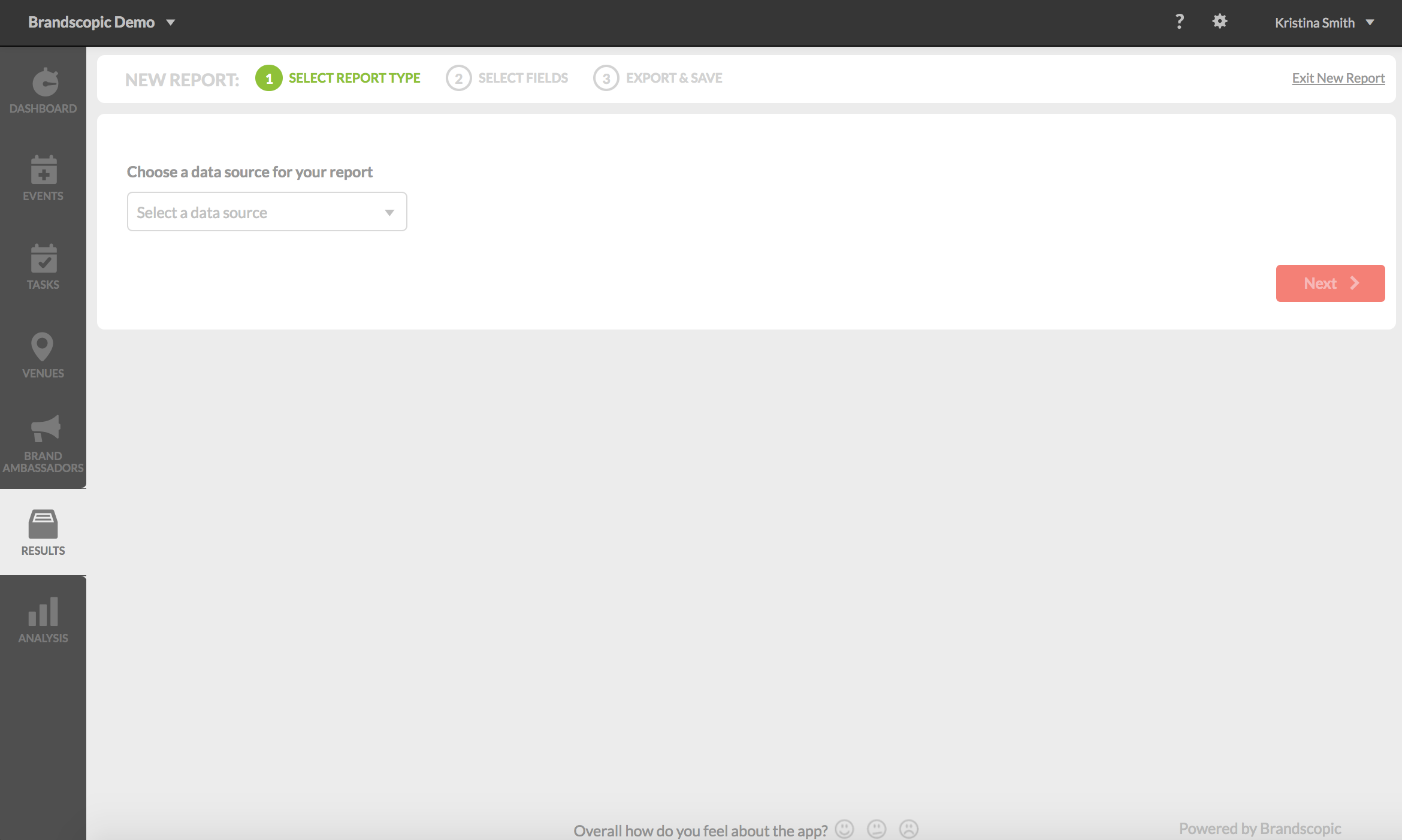 3. Next, select fields from the fight panel to include in your report. To add to your report, simply click the field.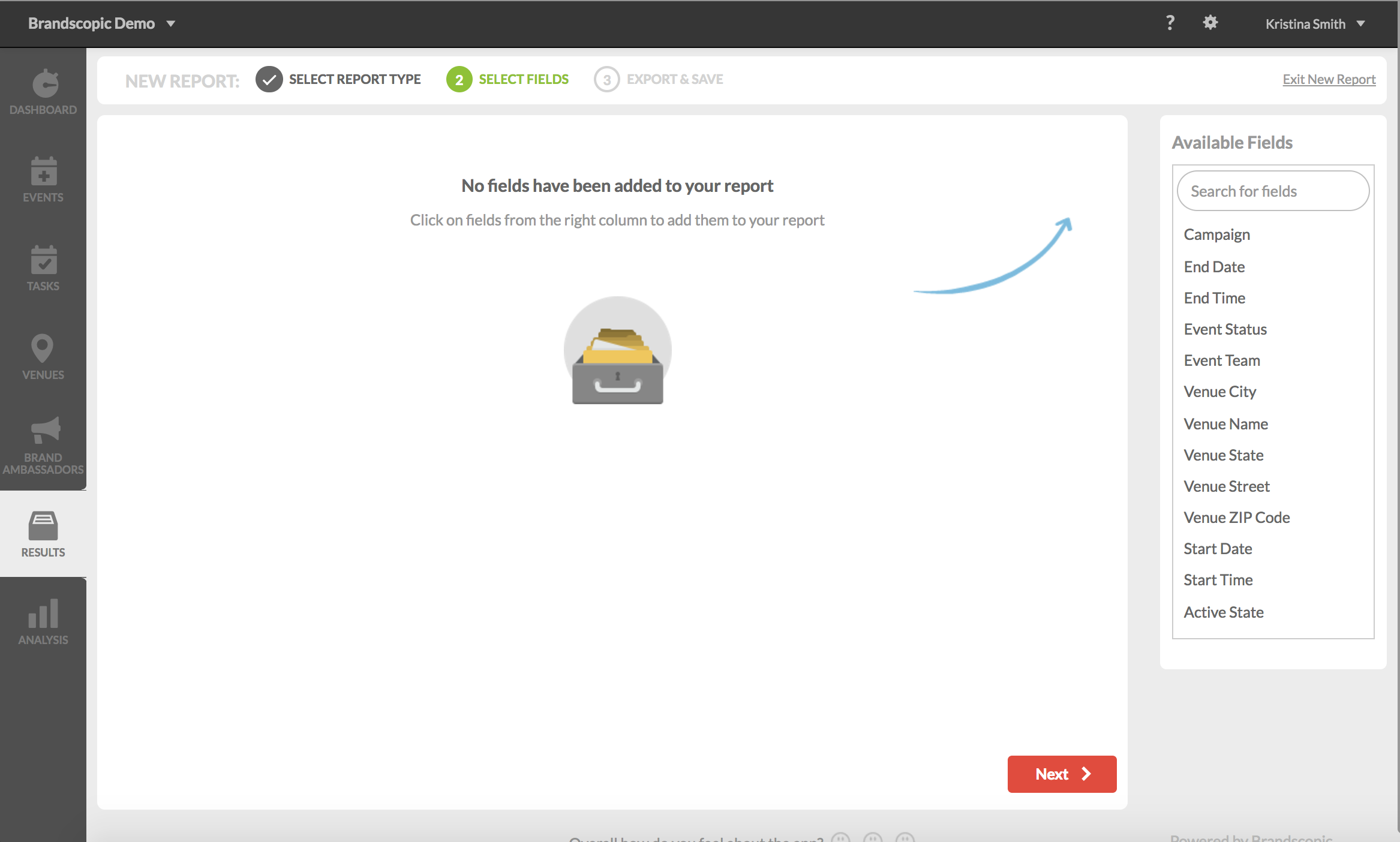 4. To configure your report, click and drag columns to rearrange their order or click the arrow next to the column title to sort individual columns. Click Next to move on the final step.

5. The final step is Export & Save. During this last step you can filter your report, export to Excel and save for later. To export, click the download button in the upper right hand corner.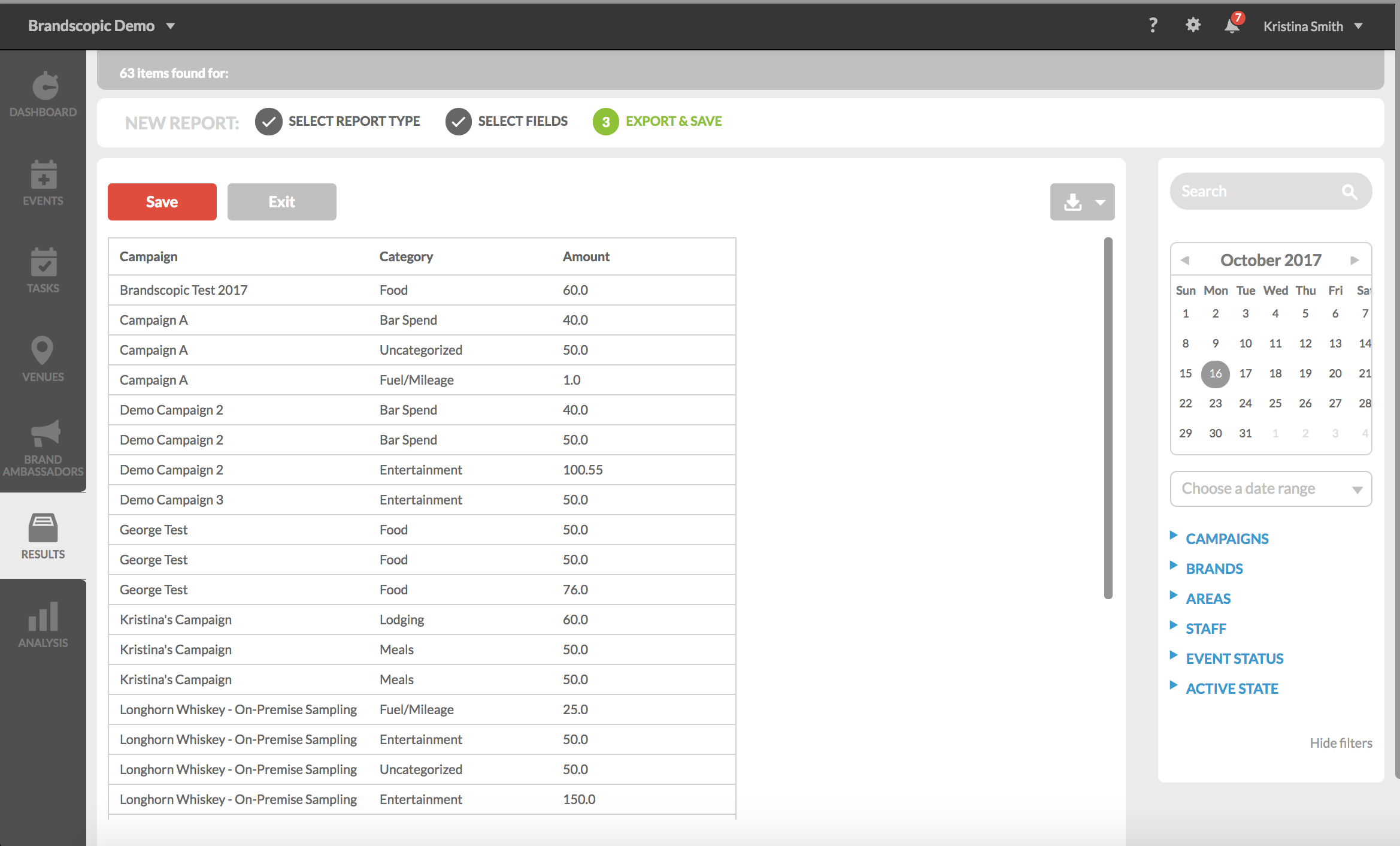 6. Click the red Save button to save your report for later. A lightbox will appear, prompting you to name your report. Click Save again to finish.
7. Your custom report will now appear in the Results section under the Custom Reports heading.