The Media Gallery report gives you a ground floor look at your event experiences. In this report you can view, download, rate and star photos and videos captured by your team.

To access the Media Gallery report, go the Results module and select Media Gallery from the list of reports.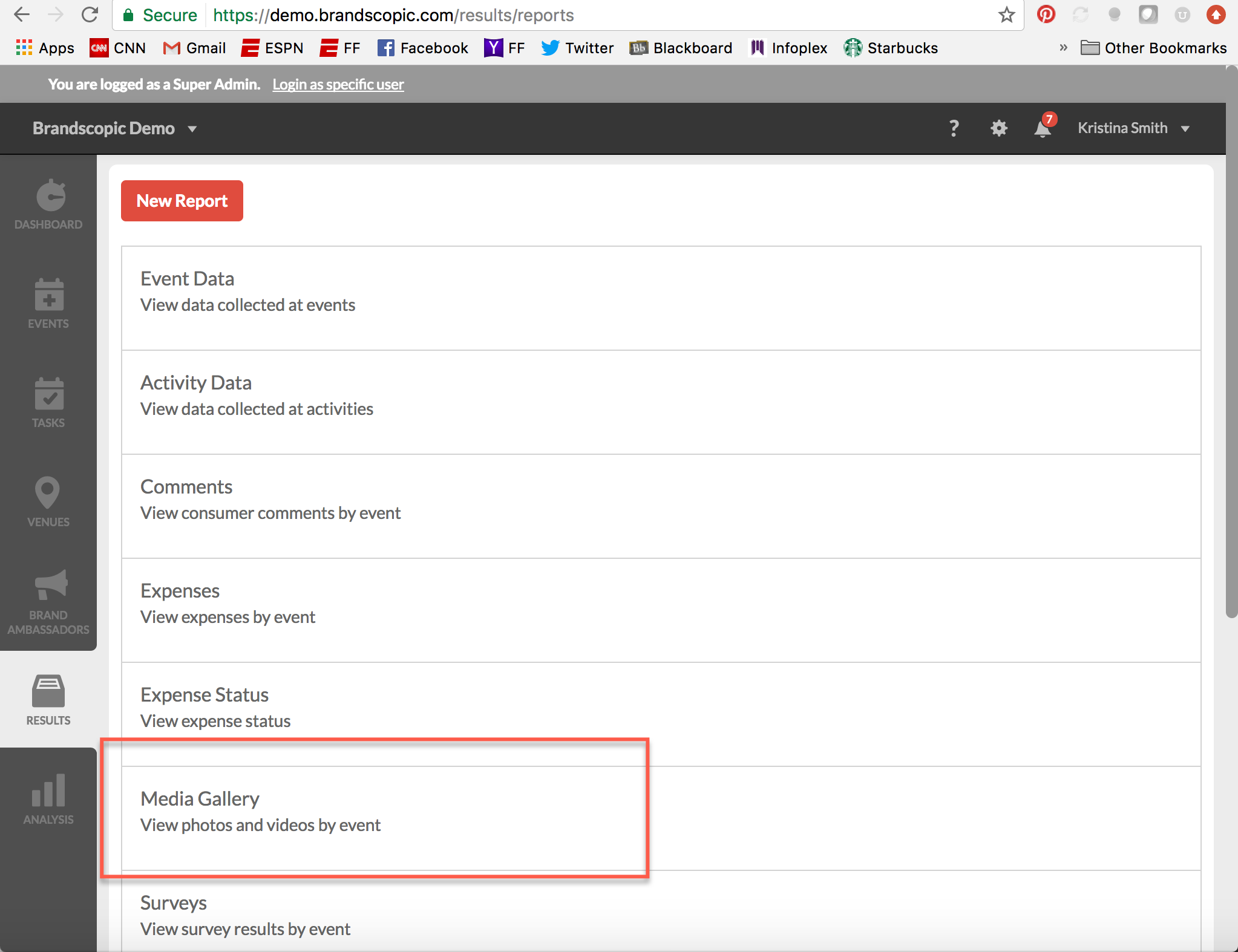 You will be taken to a list view of all photos and videos within your user's permissions.
Filtering
To Filter for specific photos, use the right sidebar filter. By using these filters, you can target specific photos by campaign, brand, date, and more.
Exporting
To Export a Group of Photos, use the right sidebar filter for your specific pictures, then click the Export button in the top righthand corner, as indicated above.

To Export ​Individual Pictures, hover over the picture you would like to export and select the Export button. Similarly, you can Remove photos ​by clicking the "x" button next to Export.
Rating and Tagging
To rate photos:
Click on the photo and hover your cursor over the stars until the appropriate number of stars have been highlighted. Ratings are based on a scale of 1-5 starts, 5 being the best.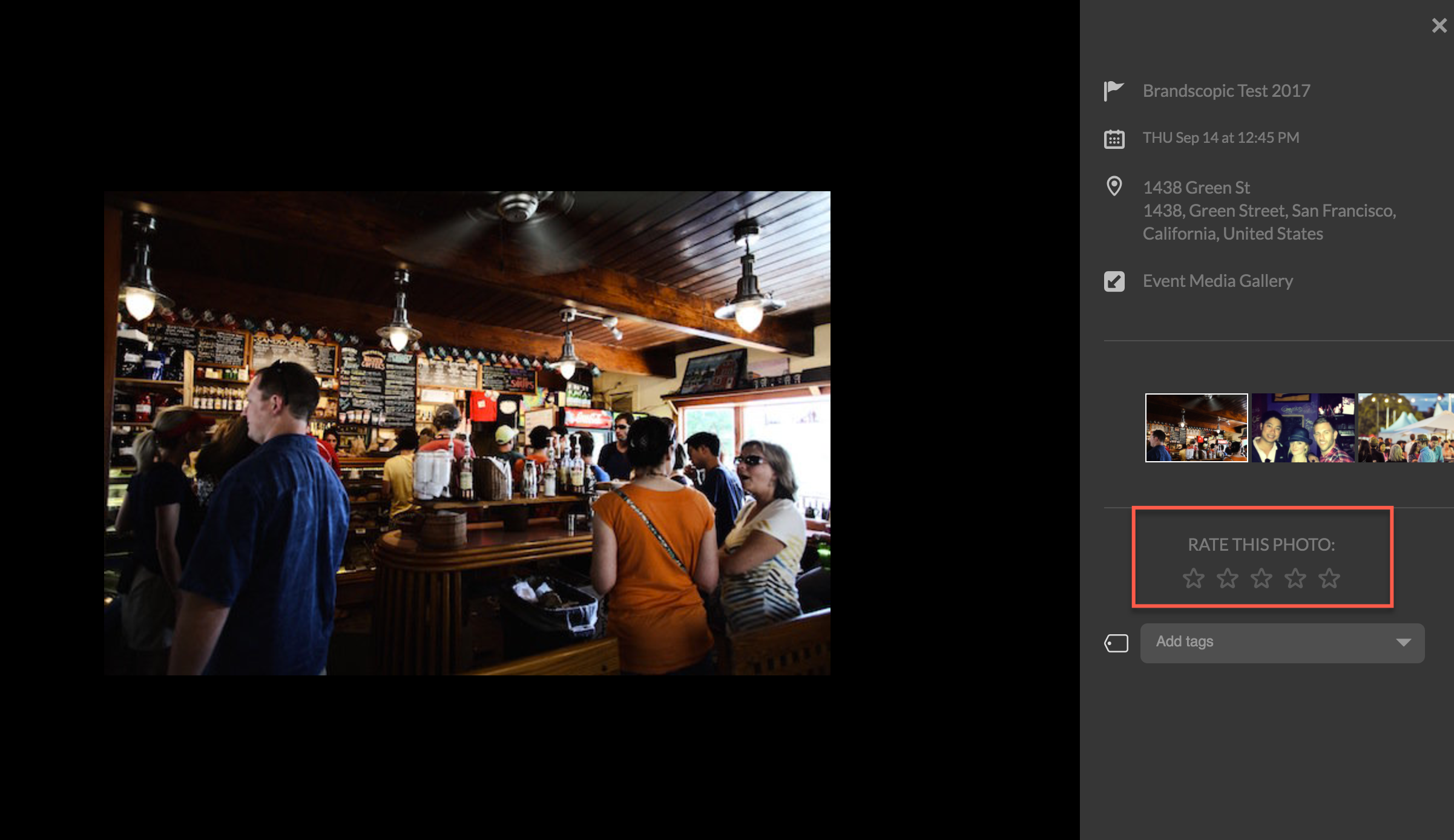 To tag photos:
Click on the photo and either manually enter the tag, or select from the list of tags in the Add tags field.