Deactivating Users removes the User's ability to use Brandscopic. They will no longer be able to login to Brandscopc or access information within Brandscopic.


How to Deactivate Users

1. Go to Users in the Admin module. You will be taken the User list. Use the right sidebar filter to search for the User you wish to deactivate, or scroll through the list.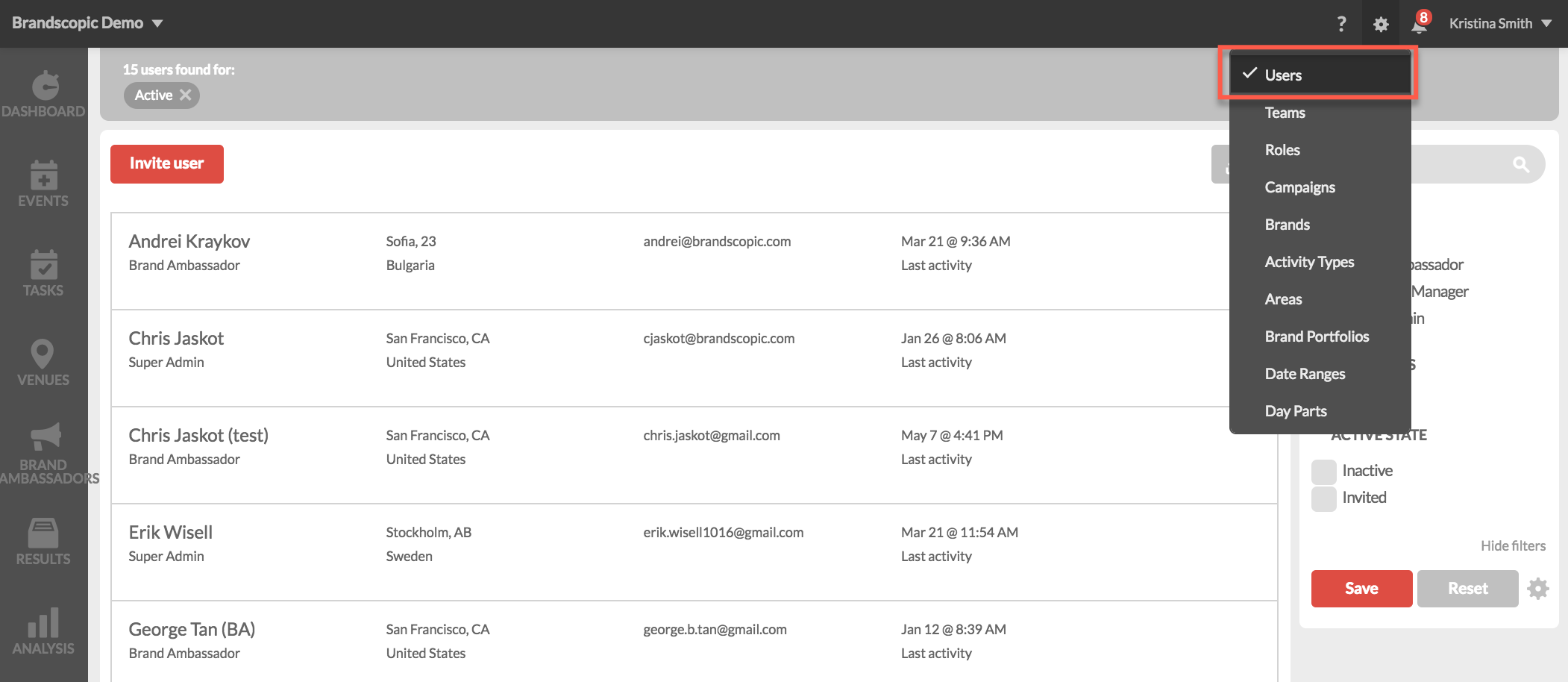 2. Once you've located the User, hover over his/her name and click the "X" button to the left of their name. A lightbox will appear, asking you to confirm to deactivate. Click Ok. Your User has now been deactivated.