Overview
Creating your own preset view allows you to quickly and easily find the events that matter most to you in the events. This allows you to further customize the default Brandscopic views that have been setup for you by your administrator.
To create your own preset view, first select your filters. For example, you could select the Incomplete view and filter by previous week to easily see all of your due, late and rejected events from the previous week. Using the previous week filter will automatically update the week so that you're always seeing the previous week's events.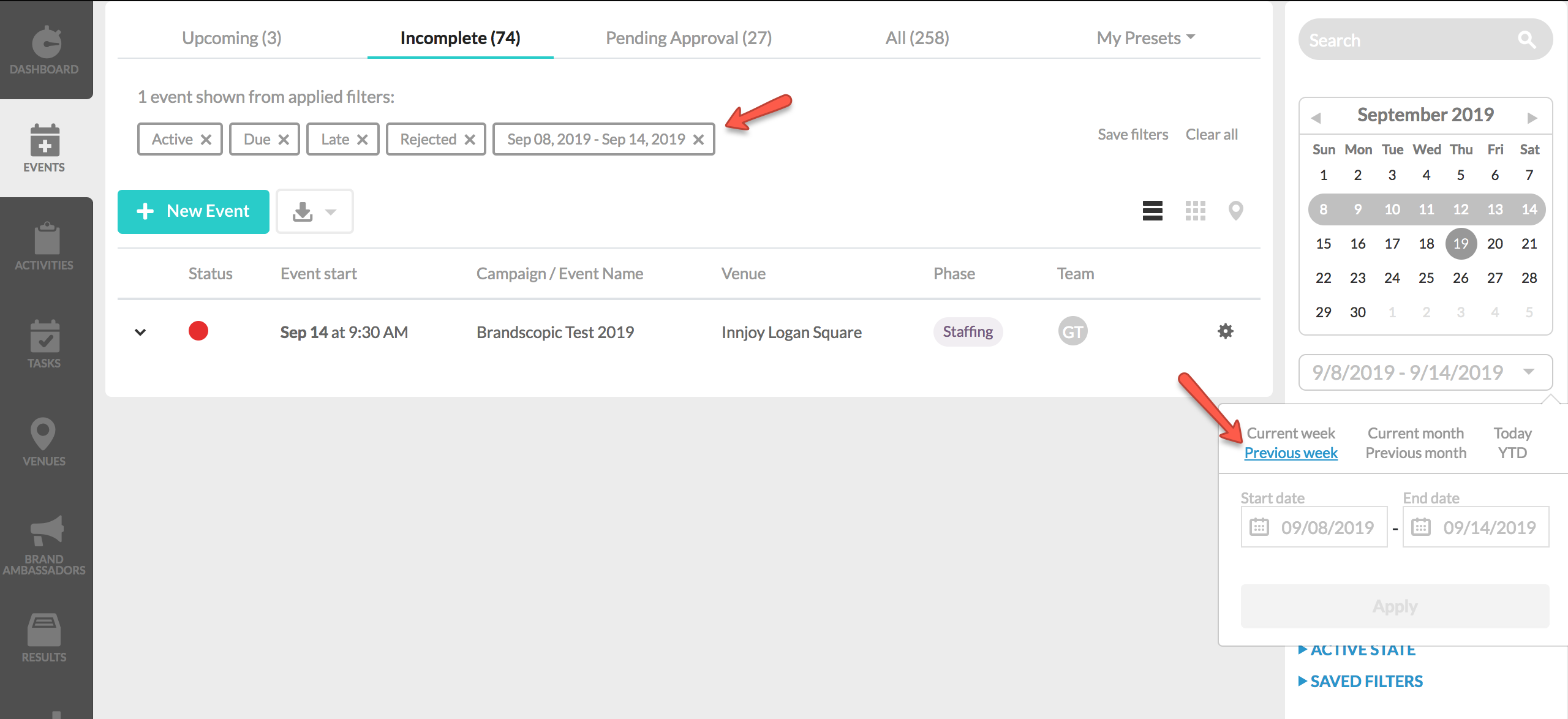 Next, click Save Filters to the right of your selected filtering criteria.

A lightbox will appear, prompting you to name your preset view and save.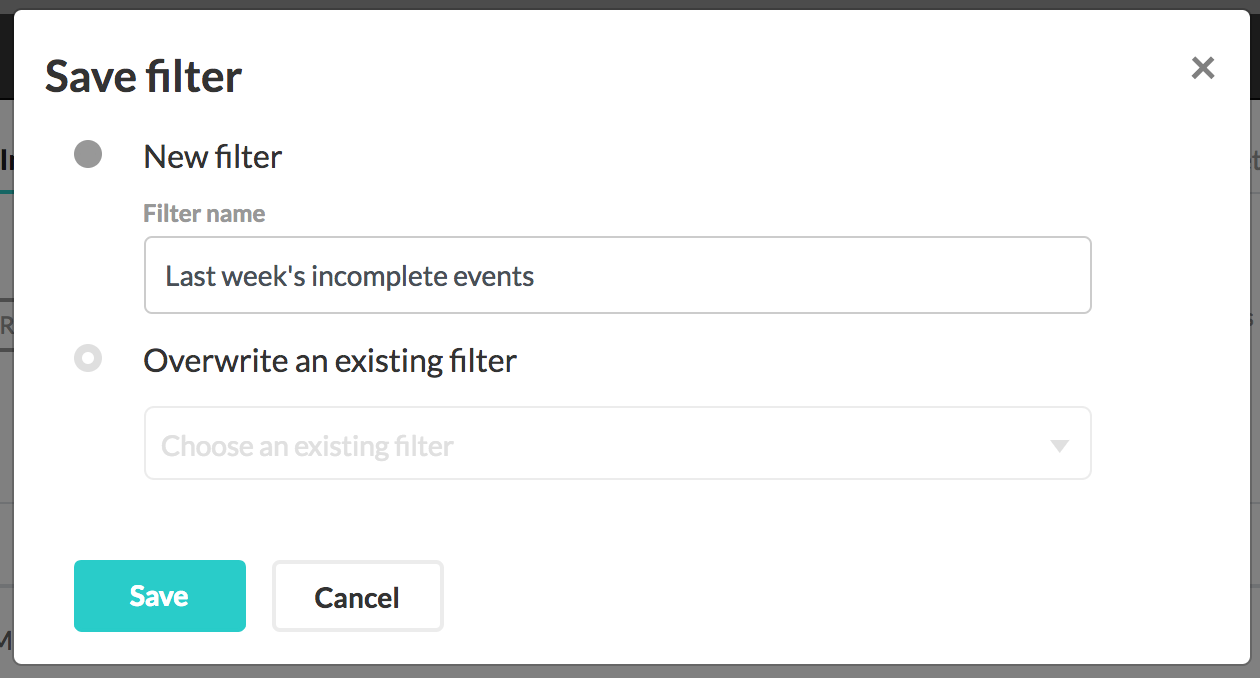 Clicking save will create your new preset view. You can find this view by clicking the My Preset View dropdown. Only you will be able to see this Preset View.

For a detailed walk through of managing your preset views, visit out article Managing Preset Views: How to Edit, Overwrite, Reorder and Delete.